Cinzia Campolese, Marguerite Anthonioz, Régis Mandrillon, Erminio Alekos Serpente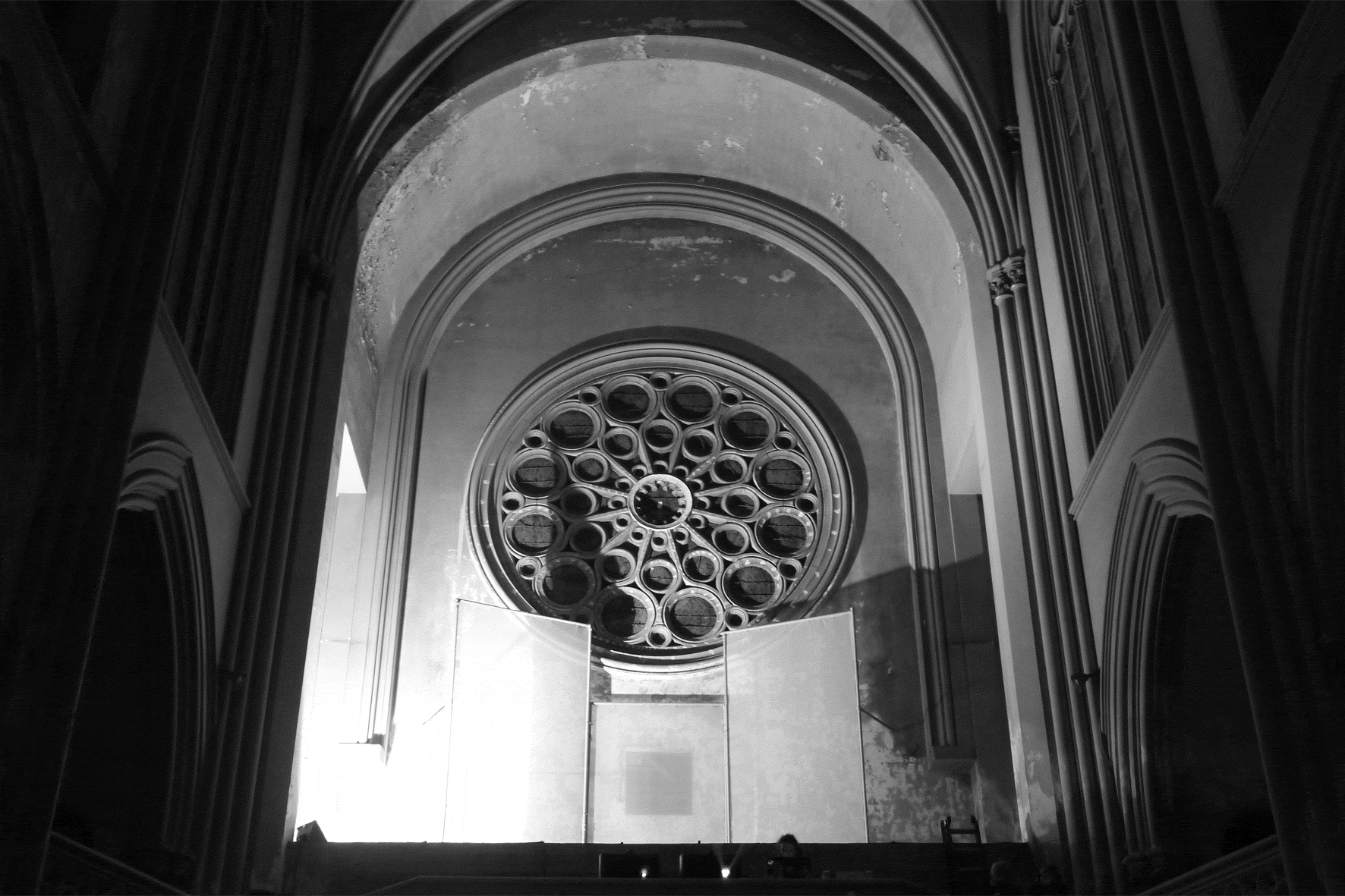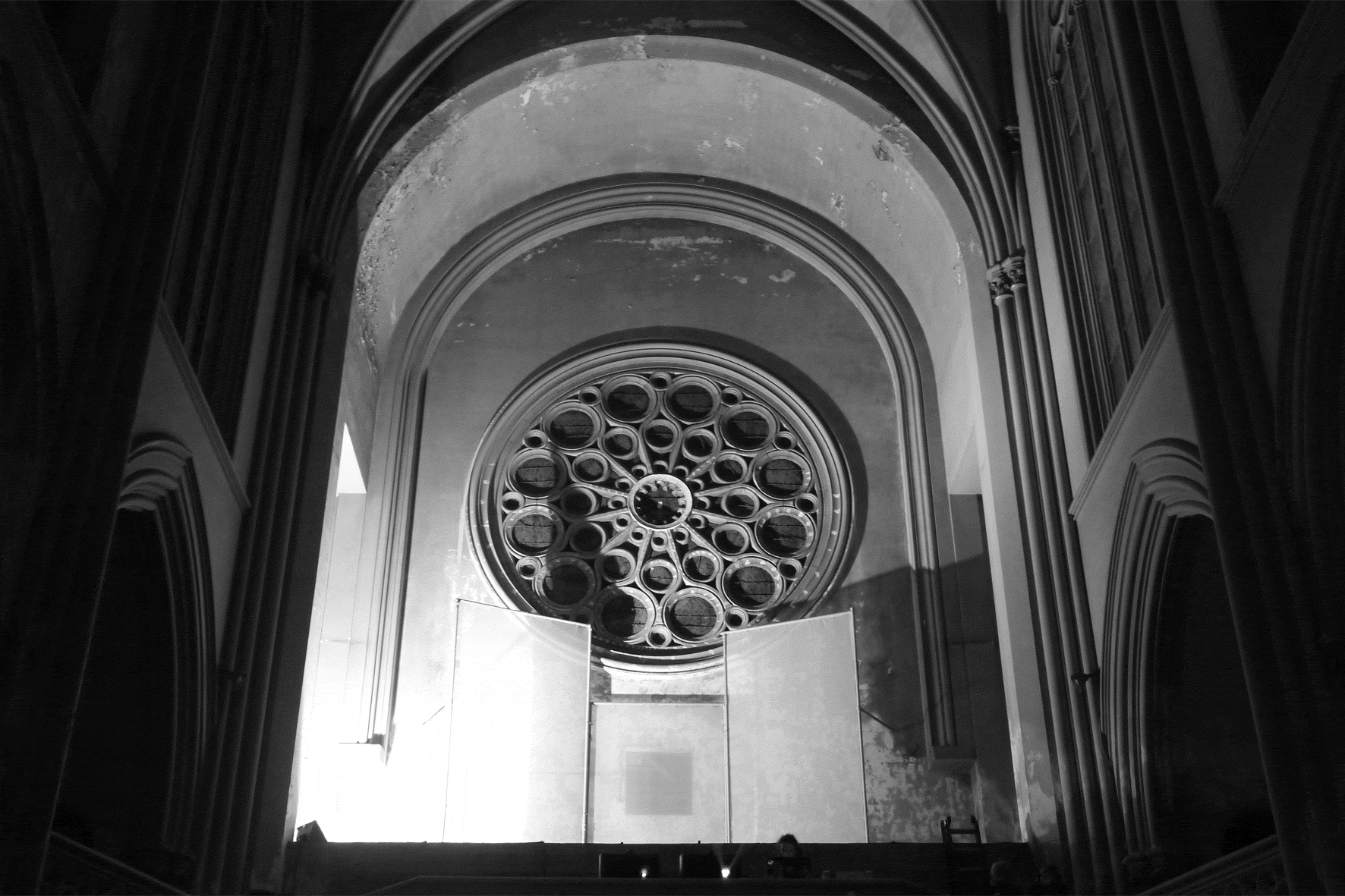 Happening
Installation vidéo-mapping
Installation NYE XIII PLASTIC - LIBERTINE SUPERSPORT XIII GESU CHURCH XIII
31 décembre 2012
Bruxelles
Lors de la nuit du Nouvel An organisée dans la Gesu Church de Bruxelles, invité par Plastic, nous avons mis en place une installation trompe l'œil à partir d'une projection de lumière sur du tulle et des structures métalliques récupérées sur le lieu. L'ensemble crée un tryptique, symbole religieux épuré et revisité où sont projetées, grâce au mapping, des animations, reprenant l'architecture de l'église ou tout simplement des jeux de géométrie, de lignes et de perspective. Ce tryptique s'ouvre au public et par ces allégories, il cherche à nous faire découvrir différentes histoires, celles du lieu mais aussi celles de notre imagination.

//

During 2012 New Year's Eve, we were invited by Plastic to celebrate the night-party inside the Gesu church in Bruxelles. For the event we've set up a "trompe l'oeil" installation, starting from a metallic structure we found in the place itself. The whole object took the shape of a triptych, a religious symbol work art, that we redesigned and revisited. Geometrical, architectural and religious animations, taken from the church, were mapped directly to the structure.
The project wants to rediscover, thanks to allegories, the relationship between an ancient, holy place with new, modern messages and different points of view.

Merci à // Thanks to Mike Latona, Plastic, Christophe​ Bertelli